Hello and again, welcome to my Parlor, come on in and have a cup of tea, relax, and we will discuss such

topics as "The Language of Flowers,Kate Greenwoods, 1896, Ladies Home Journal,

Side Talk with Young Ladies and The Language of Calling Cards".

I also have some wonderful frangrant gifts and potpourri scents for each room in your home.

A hobby of mine that keeps me in the garden.

Another one if my favorite pastimes is Poetry. In no other way can one express himself, but in poetry.

One can relive a memory,tell of lost loves,new love, the death of a loved one

and the birth of new beginnings.Express the seasons of years and of life.

Let your most inner feeling cry out in the written words of your heart, letting go and expressing gratitude.

I am a wee bit eccentric, but I live my life as I wish and go about the business of living trying daily to give thanks to our Lord Jesus Christ and his tender merices.
At the end of this page there are two guest books, one for calling cards and another for prayer request. Just click on the bible and add your blessings or request a prayer and it will be given to the Lord.




We will also discuss causes that I believe should be addressed and supported.

Womens issues and help links, if you feel the need to talk or share your story please e-mail me and know I am here, without judgment, but with love and concern.

I do hope you enjoy your visit and don't forget to leave your calling card so that I may return your kindness.

I hope you have had a good visit and have taken a bit of the Victorian elegance and grace home with you.

Love and Peace Always,
Nanci






~~ Victorian Postcards~~









~~~~Victorian Etiquette~~~~


~~~Ladies Home Journal C.1896, Side talk with Young Ladies~~~







~~Poetry & Prose~~







~~~A Tea Launches a Revolution~~~




~~~Womens Issues~~~




~~~Abuse Hotline~~~







~~~~A Victorian Christmas~~~~







~~~~A Victorian Valentine & The Language of Flowers~~~~







~~~~Awards I have recieved and GIFTS OF ANGELS TO BRIGHTEN YOUR DAY, PLEASE FEEL FREE TO TAKE WHAT YOU NEED~~~~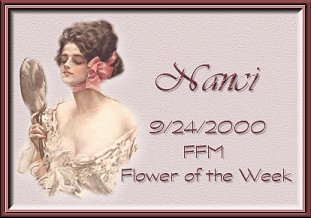 ~~~PLEASE DO LEAVE YOUR CALLING CARD~~~







~~~~There's No Place Like Home~~~~






GUESTBOOK